PSP is launching a series of forum discussions called 'PSP Viewpoints', gathering different perspectives on important issues affecting our population.
Join us at the first in this series, 'PSP Viewpoints: Perspectives on the GST Hike', happening at 8pm Fri 11 Feb, where former GIC Chief Economist Mr Yeoh Lam Keong and SDP Chairman Prof Paul Tambyah join our Secretary-General Mr Francis Yuen and Head of our Youth Wing, Ms Jess Chua, on our panel to discuss this issue. RSVP to this Facebook Live event by clicking "Going" at the Facebook Event page.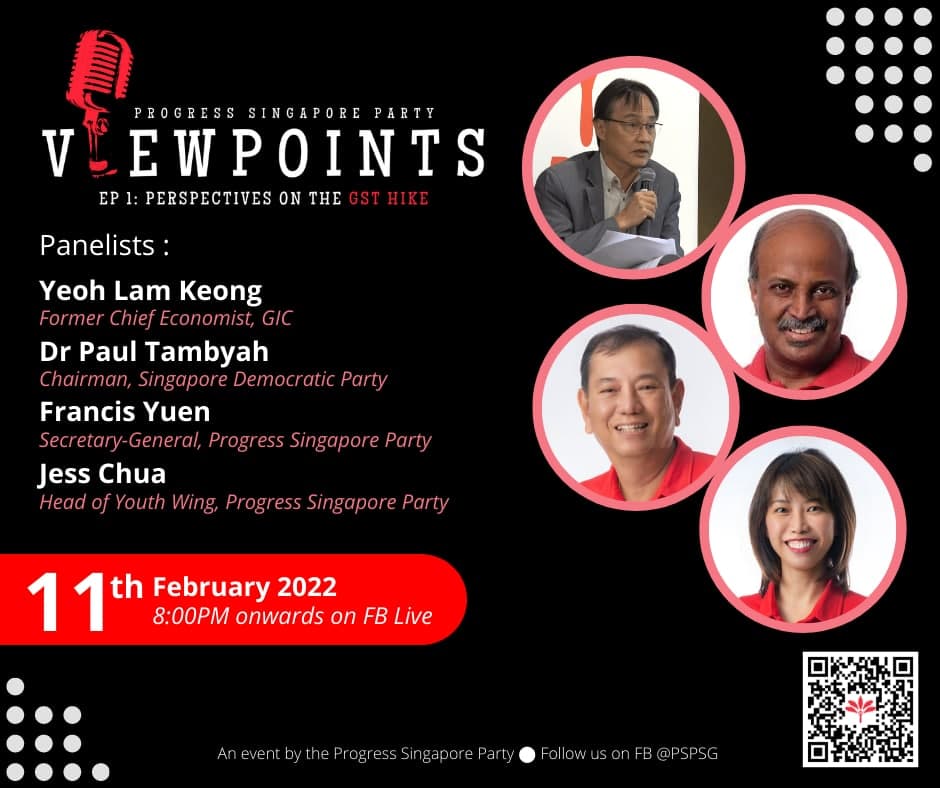 We also welcome your thoughts and questions about the impending GST hike through this survey. Scan the QR code or click here to submit your entry by 9 February 2022.
We look forward to seeing you there!