The Progress Singapore Party, PSP launched its Mobile Application, on the 3rd Anniversary of its Formation. This was announced to the Press on the 29th March 2022.
In a statement on Tuesday (March 29) coinciding with the third year of its founding, secretary-general Francis Yuen outlined a three-pronged strategy to grow the opposition party, including through the work done by its two Non-Constituency MPs (NCMPs) in Parliament and door-to-door visits.
Mr Yuen spoke at a party general meeting on Sunday that was broadcast online to its members, said the statement.
The PSP must be fighting fit as an organisation to face any surprises, including a possible sudden announcement of the general election, Mr Yuen told party members.
"We have two NCMPs, but we want to bring in more elected MPs at the next general election."
The PSP is represented in Parliament by Mr Leong Mun Wai and Ms Hazel Poa, after they contested West Coast GRC in the 2020 General Election.
The next general election must be held by November 2025.
The new PSP SG app highlights some of the party's recent activities, from Facebook live discussions on the Budget to articles on topics such as the challenges faced by local PMETs (professionals, managers, executives and technicians).
Other than keeping residents informed of party activities, Mr Yuen said there are plans to use the app to solicit views and suggestions, and to help local businesses reach more customers. Other ideas are being explored, he added.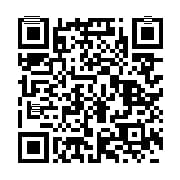 The Mobile App will run on Apple's IOS Platform as well as on Android Phones.
To Download the App, simply Scan the QR Code above.
The above was extracted from a Straits Times Article published on 29th March 2022.