Infection outbreak among foreign workers is a wake-up call for Singapore
The Covid-19 pandemic underscores the need to move away from our underpinning economic model of relying on cheap foreign labour
By: Lee Choong Onn and Toh Han Shih
With the COVID-19 pandemic in Singapore and the rest of the world, we live in unprecedented times. The current crisis has taught us that we need to navigate our future with wisdom and humility. Often unnoticed by many Singaporeans, there are 323,000 work permit holders living in dormitories and another 664,000 among our communities in Singapore. What is troubling is we have a million work permit holders in our midst, of which a third are paid so little that they need to be housed in dormitories.
Recently, articles were published in a Singapore Chinese newspaper, Lianhe Zaobao, raising concern about the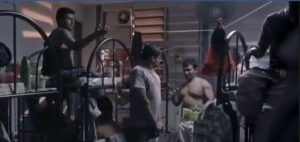 well-being of foreign workers. The writer of one such article was not upset with the large COVID-19 outbreak amongst foreign workers, but expressed concern over the continuing poor handling of foreign workers before and during the outbreak. Lim Swee Say once famously said, 'cheaper, better faster', underpinning our economic model of relying on cheap foreign labour. This policy has always been a pillar of the government's economic strategy.
Singaporeans have come to accept and live with foreign workers as a necessary part of nation-building. Many Singaporeans, in their own way, have shown their gratitude for the contributions of the foreign workers and on numerous occasions have spoken out on their appalling conditions over the years. Instead of prematurely crowing over the success in containing the pandemic, the Singapore government needs to be humble and willing to learn lessons from the sharp rise in infections among foreign workers.
What we need now is to grow our collective wisdom and humility and grow with this experience. We need to work together to face the challenges ahead. This crisis will bear on all fronts – in healthcare, economic, financial and how we hold together as a society. Hopefully, the rapid growth of infections among foreign workers is a wake-up call to create a long-term solution to provide better and healthier housing for foreign workers. Hopefully, a lasting benefit from this unfortunate incident will be improved living conditions for foreign workers.It would have been a refreshing change if we have the empathy towards foreign workers. We need to embrace diversity in adversity. Post COVID-19 challenges are immense, but without wisdom and humility we are doomed.
Disclaimer:
The author of the above article writes in his own capacity with his views and opinion only to himself and are in no way a representation of the Party.
Image: Screengrab from Him video on Facebook