COVID-19: WEATHERING THE STORM AND BEYOND
By Francis Yuen,
The economic overcast because of COVID-19 crisis has most of us reeling from all economic fronts and many businesses and families are under extreme financial straits. To ease the hardship, the government has, through the main Budget, two Supplementary Budgets and an additional top-up, used billions of dollars from our national reserves to offer substantial financial assistance. While we fully support the government's move to provide relief, it is also important to ensure that the use of our reserves that we have prudently accumulated all these years is not squandered away.
The pertinent question we need to ask is if the support is sufficient and whether it has been given to the right people. As time is of the essence, money must be disbursed quickly to the people and businesses that need it most.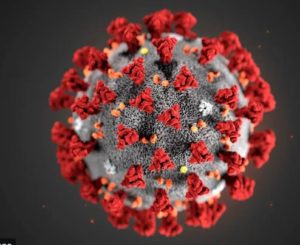 For individual households, the sudden loss of income can be debilitating. With the extension of Circuit Breaker. the need for assistance is even more pronounced. The same however cannot be said about support for businesses. We must ask if large corporations should benefit from schemes using public funds. Many of these companies have been making profits, rewarding their staff with large bonuses and their shareholders with good dividends. Should such companies be given assistance at all? Shouldn't they tap into their own reserves to weather the storm?
In Europe, there is legislation afoot to deal with this question. Companies can ask for help. But those receiving bailouts and special tax breaks, or regulatory support are bound to not give bonuses, dividends or do share buybacks until the assistance package has been fully paid back. Such an arrangement is equitable and fair. After all, many large corporations have the financial strength and organizational capacity to take on short-term business challenges and adjust for the longer term. They are like big ships sailing through this storm.
In the case of small and medium size enterprises (SMEs) the situation is vastly different and much more severe. These SMEs can range from small contractors or entrepreneurs running startups to shopkeepers and hawkers. In Singapore, SMEs form an important part of our economy and employ around 65% of the workforce. If these smaller businesses go under, many Singaporeans will lose their jobs.
The extension of the Circuit Breaker for another month will cause further hardship to our small businesses and may even intensify the economic pain. These are the small boats desperately trying to stay afloat amid huge waves. They are the ones that really need help urgently and needs to come from two fronts.
The first is to drastically bring down their fixed costs. While businesses can close temporarily, cutting variable costs, fixed costs remain. These include rentals, levies, interest payments and staff salaries, among others. Fixed costs account for a large part of their operating cost. To be effective, any relief given should be direct and timely. Schemes such as rebates and credits will not be helpful if businesses do not survive long enough to benefit from them. As the Chinese saying goes: "water that is far away can't extinguish nearby fires."
The second is to render help to those who will lose their jobs due to the fallout from this crisis. DBS has forecast that about 45,600 people will be retrenched this year. Even with direct financial support, many struggling SMEs will, unfortunately, not be able to avoid closure, resulting in job losses for many. Immediate measures to help laid-off workers during this period will be crucial.
The problems we are facing from this Covid-19 crisis are huge and there is little time to react. But if we are clear where the priorities lie, and make sure that support packages are timely and go directly to those who need them most, our reserves will be well spent.
This is a gigantic storm that we are facing, and the end is nowhere in sight. Although we have the reserves to tap upon for the short-term, this cannot be sustained over a prolonged period. It is time to think hard about where we should go from here.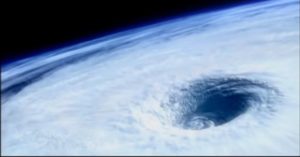 The crisis has revealed many weaknesses in our economy. We have been overly dependent on some industries, which have proven highly vulnerable. We have relied far too much on low-cost labour and foreign PMETs .We did not establish a robust external wing for the economy that can provide support in future storms. The government is run more as a profit-and-loss organization, rather than an institution for the advancement of the citizens.
We made huge investments in showcase projects that impress the world, but which do not directly benefit our citizens, especially the poor. These are some of the key areas that we need to reflect upon now, and revise, in order that we can devise a more robust and resilient economic blueprint for our future.
Things will be different after the storm. There will be a new normal. With a hugely different global economic environment, it will no longer be viable to carry on doing more of the same. While the most urgent task is to tackle the crisis caused by the current pandemic, it is also important not to lose sight of the larger challenges ahead. We must rise to the challenge to make sure that Singapore will have the better future that we deserve.
Disclaimer:
The author of the above article writes in his own capacity with his views and opinion only to himself and are in no way a representation of the Party.